Do you want to add more value to your home? Have less electricity bills? Having self-sufficiency and energy reliability?
If you answered yes to any of those questions then you need to install a solar panel system in your own home. We offer Solar Panel Services in Davao. As one of best solar panel installer in Davao we can guarantee you, our client of the most affordable solar panels available in Davao.  Solar energy also has the following benefits, supply is virtually unlimited and pays for itself in the long run in terms of cost.
You can save thousands of dollars by installing the best solar panel in Davao which according to studies can bring savings to up to PHP 4k  in most cities in the Philippines. People don't use solar energy for electricity alone. Other uses include heating water at your home or pool or even purifying water.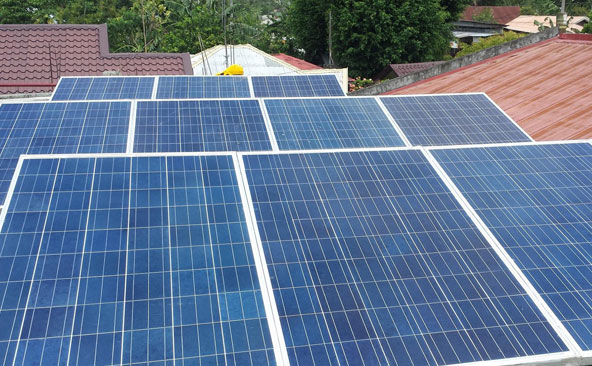 Even roofs and windows with integrated solar panels can make a beautiful and efficient upgrade to your homes. Having the best solar panel in Davao makes takes a load off your mind. Minimizing your reliance on government-controlled utilities is a great idea not only to increase your self-sufficiency but also to save you money.
You're not only saving cost by installing the most affordable solar panel in Davao but you'll also be saving the environment as solar panels are eco-friendly. Having your panels installed by Electro-Jake Solar Power System gives you a sense of satisfaction and quality. Being the top solar panel company in Davao we can assure you the best services and the best solar panel in Davao.  So, when buying Solar Panel in Davao, keep us in mind that Electro-Jake Solar Power System as one of the finest Solar Panel Services provider in Davao.